National Instittues of Health
The National Institutes of Health is the primary U.S. facts and information website for reliable health information and has a vast body of information about everything in the world related to health.
For scientific information, NIH offers articles, information, research, facts and opinions about prevention, treatment and detection of diseases and health related problems.
Among the information on the NIH website are answers to questions about plastic and cosmetic surgery, recent advances in plastic surgery, information regarding cosmetic breast surgery and more.
The National Institutes of Health provides a wealth of information regarding causes, diagnosis, prevention and care of human diseases.
Information is offered about materials, safety and practices of plastic and cosmetic surgery.
Also, it offers a resource called the NIH Publications List with a database of publications about many topics of interest.
NIH's mission is to seek fundamental knowledge about the nature and behavior of living systems and the application of that knowledge to enhance health, lengthen life, and reduce illness and disability.
One of the major goals of NIH is to foster fundamental creative discoveries, innovative research strategies, and their applications as a basis for ultimately protecting and improving health;
For more information from the National Institutes of Health, please visit their web site at
http://www.nih.gov/

Puerto Vallarta Mexico is well known for plastic surgery and has modern state-of-the-art hospitals and the best board certified doctors.

The airport is the Licenciado Gustavo Diaz Ordaz International Airport, also known as Puerto Vallarta International Airport, or PVR. There are 18 direct non-stop flights from the U.S.,14 direct non-stop flights from Canada and 1 direct non-stop flight from Europe through Amsterdam.

Airlines that fly to Puerto Vallarta Mexico include from the U.S., Alaska Airlines, American Airlines, Delta Airlines, Frontier Airlines, Sun Country Airlines, United Airlines, US Airways, Volaris, WestJet, and from Canada, Air Canada, Air Transat, Sunwing, WestJet, and from other countries, AeroMexico, Air New Zealand, Avianca, Copa Airlines, Interjet, Magnicharters, Viva Aerobus and Volaris.

Direct flights to Puerto Vallarta Mexico are available from U.S. cities including Abilene, Albuquerque, Chicago, Dallas/Ft. Worth, Denver, Houston, New York, Miami, Seattle, Portland, San Francisco, Las Vegas, Los Angeles, Minneapolis/St. Paul, Phoenix, Salt Lake City, San Diego, and Canadian cities including Adak Island, Anchorage, Aniak, Barrow, Bethel, Calgary, Cold Bay, Cordova, Dillingham, Dutch Harbor, Edmonton, Fairbanks, Glacier Bay, Gustavus, Ottawa, Montreal, Regina, Saskatoon, Toronto, Vancouver, Winnipeg.

Puerto Vallarta Mexico has been a major medical tourism destination for years and one of the major reasons is the low prices for plastic surgery and the world-class plastic surgeons there.

The plastic surgeons in Puerto Vallarta Mexico are among the very best in the world. They are board-certified and very experienced in the full range of plastic surgery.

So, enjoy a visit to gorgeous Puerto Vallarta Mexico and enjoy tours and sightseeing.

Your stay will be at the famous Puerto Vallarta Medical Center Inn where patients recover during plastic surgery and where you will enjoy all of the ocean-front amenities that Puerto Vallarta has to offer.

For the top rated doctors, plastic surgeons, and lowest prices, go to Vallarta MedVentures

For surgery recovery accommodations, tours and plastic surgery vacation packages at discount prices in Puerto Vallarta Mexico, please go here.
Tags
puerto vallarta, mexico, national institutes of health, nih, puerto vallarta international airport, pvr, miami, dallas, san diego, los angeles, new york, denver, chicago, san francisco, canada, all meals, included, vallarta medventures, top plastic surgeons, lowest prices, hospitals, best board certified doctors, airport, pvr, best board certified doctors, airlines, fly, puerto vallarta mexico, medical tourism, mexico, plastic surgeons, board certified surgeons, best board certified board certified plastic surgeons, tours in puerto vallarta mexico, sightseeing in puerto vallarta mexico, puerto vallarta medical center inn, surgery recovery, ocean front, top rated, accommodations, top rated doctors, top rated surgeons, inclusive packages, tours, packages, discount prices, facelift, face lift, necklift, neck lift, low prices, surgeries, board certified plastic surgeons, vallarta medical center inn, board certified, plastic surgeons, oceanfront, surgery recovery inn, meals, included,rates, complete, nursing care, registered nurses, vacation, ocean front, nurses, beach, restaurant, pool, prices, cost of living, low, doctors, hospitals, procedures, rhytidectomy, youthful, face, neck, cheeks, jowls, tightened, tours, sightseeing, shopping, facial, makeover, plane, mini-vacation, prices, lower, vacation, weather, accommodations, best plastic surgeons
+1 2132836200

+ 52 3222221610

info@vallartamedventures.com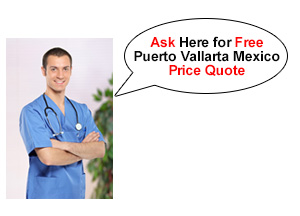 Puerto Vallarta Mexico
Mexico Health Links
Puerto Vallarta Mexico
More Links
Categories