Videos and Tour Packages in Puerto Vallarta Mexico
Beautiful Puerto Vallarta is a wonderful place for a holiday med get-away.  It is the perfect place for beautiful weather, golden beaches and low cost plastic surgery.
Here are some of the most popular tours and videos in Puerto Vallarta while having plastic surgery
Sunset Sailing.  Pamper yourself in the glow of a romantic Puerto Vallarta sunset on a luxury yacht. There is nothing more peaceful and romantic than sailing across Banderas Bay as the crimson sun dips into the deep blue waters of the Pacific.  See the video here.
Rhythms of the Night.  Your adventure begins with a scenic ocean cruise across Banderas Bay to the gorgeous cove of Las Caletas. As night falls, Las Caletas becomes a magical paradise, the ultimate backdrop for our exclusive event,  Dinner and theatrical performance is included.  See the video here.
City Tour.  If you have never been to Puerto Vallarta before, this little tour is a nice introduction to some of the sights. Our city sightseeing tour will give you a quick overview of what Puerto Vallarta looks like.  See the video here.
Las Caletas Beach Hideaway.  Las Caletas was once the private hom of film director John Huston who considered it one of the most beautiful places in the world. Nestled in a secluded nature preserve on the southern shores of Banderas Bay, Las Caletas is now an exclusive tropical beach hideaway.  See the video here.
San Sebastian Tour.  Burrowed deep in the heart of the Sierra Madre Mountains, San Sebastian's remote setting has made it one of the Puerto Vallarta area's last remaining secrets.  See the video here.
Whale Watching Photo Safari.  A photo captures a single moment in time, and this specialized excursion is designed to capture the magical moment when you encounter wild dolphins and majestic humpback whales in the Bay of Banderas.  See the video here.

Puerto Vallarta Mexico is well known for plastic surgery and has modern state-of-the-art hospitals and the best board certified doctors.

The airport is the Licenciado Gustavo Diaz Ordaz International Airport, also known as Puerto Vallarta International Airport, or PVR. There are 18 direct non-stop flights from the U.S.,14 direct non-stop flights from Canada and 1 direct non-stop flight from Europe through Amsterdam.

Airlines that fly to Puerto Vallarta Mexico include from the U.S., Alaska Airlines, American Airlines, Delta Airlines, Frontier Airlines, Sun Country Airlines, United Airlines, US Airways, Volaris, WestJet, and from Canada, Air Canada, Air Transat, Sunwing, WestJet, and from other countries, AeroMexico, Air New Zealand, Avianca, Copa Airlines, Interjet, Magnicharters, Viva Aerobus and Volaris.

Direct flights to Puerto Vallarta Mexico are available from U.S. cities including Abilene, Albuquerque, Chicago, Dallas/Ft. Worth, Denver, Houston, New York, Miami, Seattle, Portland, San Francisco, Las Vegas, Los Angeles, Minneapolis/St. Paul, Phoenix, Salt Lake City, San Diego, and Canadian cities including Adak Island, Anchorage, Aniak, Barrow, Bethel, Calgary, Cold Bay, Cordova, Dillingham, Dutch Harbor, Edmonton, Fairbanks, Glacier Bay, Gustavus, Ottawa, Montreal, Regina, Saskatoon, Toronto, Vancouver, Winnipeg.

Puerto Vallarta Mexico has been a major medical tourism destination for years and one of the major reasons is the low prices for plastic surgery and the world-class plastic surgeons there.

The plastic surgeons in Puerto Vallarta Mexico are among the very best in the world. They are board-certified and very experienced in the full range of plastic surgery.

So, enjoy a visit to gorgeous Puerto Vallarta Mexico and enjoy tours and sightseeing.

Your stay will be at the famous Puerto Vallarta Medical Center Inn where patients recover during plastic surgery and where you will enjoy all of the ocean-front amenities that Puerto Vallarta has to offer.

For the top rated doctors, plastic surgeons, and lowest prices, go to Vallarta MedVentures

For surgery recovery accommodations, tours and plastic surgery vacation packages at discount prices in Puerto Vallarta Mexico, please go here.
Tags
videos, tours, sightseeing, packages, puerto vallarta mexico, mx, med getaway, low cost plastic surgery, popular tours, sunset sailing, yacht, banderas bay, rhythms of the night, las caletas, city tour, las caletas beach hideaway, san sebastian tour, whale watching photo safari, hospitals, best board certified doctors, airport, pvr, best board certified doctors, airlines, fly, puerto vallarta mexico, medical tourism, mexico, cheap breast lift mexico, plastic surgeons, board certified board certified surgeons, best board certified board certified plastic surgeons, tours in puerto vallarta mexico, sightseeing in puerto vallarta mexico, puerto vallarta medical center inn, surgery recovery, ocean front, top rated, accommodations, top rated doctors, top rated surgeons, inclusive packages, tours, packages, discount prices
+1 2132836200

+ 52 3222221610

info@vallartamedventures.com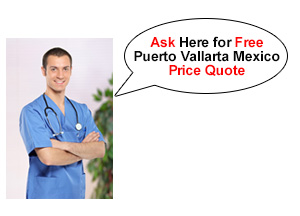 Puerto Vallarta Mexico
Mexico Health Links
Puerto Vallarta Mexico
More Links
Categories