Facelift in Puerto Vallarta Mexico
Many Americans and Canadians come to beautiful Puerto Vallarta each year for a facelift because it is a world-class travel destination and the prices for facelifts are at a fraction of U.S. prices. 
A complete face lift with neck lift in Puerto Vallarta is up to 80% less compared to the U.S. 
Combinations of surgeries are also very popular.  Similar low prices are available for breast lifts, tummy tucks, mommy makeovers and much more. 
Puerto Vallarta is only 2 hours from many major cities including San Diego, Dallas, Miami and others and is very well known for having the best board-certified plastic surgeons.
One of the big draws is the Vallarta Medical Center Inn, a remarkable oceanfront surgery recovery inn where all meals are included in the rates as well as complete nursing care by registered nurses.  .
You will enjoy a wonderful 7 day vacation at the Vallarta Medical Center Inn while having a facelift and enjoy their magnificent beach, excellent restaurant and large pool.
The prices for plastic surgery are very low in Puerto Vallarta because the cost of living is so low and because the doctors do such a high volume of surgeries. 
The hospitals are state-of-the-art, and the surgery techniques represent the very latest advancements in facial enhancements.
Face lifts are performed under general anesthesia and after a few days of recovery in beautiful Puerto Vallarta, you will return home looking younger and more refreshed.
Plan on coming to Puerto Vallara for your facelift.  The price has never been lower and the weather has never been more beautiful.

Puerto Vallarta Mexico is well known for plastic surgery and has modern state-of-the-art hospitals and the best board certified doctors.

The airport is the Licenciado Gustavo Diaz Ordaz International Airport, also known as Puerto Vallarta International Airport, or PVR. There are 18 direct non-stop flights from the U.S.,14 direct non-stop flights from Canada and 1 direct non-stop flight from Europe through Amsterdam.

Airlines that fly to Puerto Vallarta Mexico include from the U.S., Alaska Airlines, American Airlines, Delta Airlines, Frontier Airlines, Sun Country Airlines, United Airlines, US Airways, Volaris, WestJet, and from Canada, Air Canada, Air Transat, Sunwing, WestJet, and from other countries, AeroMexico, Air New Zealand, Avianca, Copa Airlines, Interjet, Magnicharters, Viva Aerobus and Volaris.

Direct flights to Puerto Vallarta Mexico are available from U.S. cities including Abilene, Albuquerque, Chicago, Dallas/Ft. Worth, Denver, Houston, New York, Miami, Seattle, Portland, San Francisco, Las Vegas, Los Angeles, Minneapolis/St. Paul, Phoenix, Salt Lake City, San Diego, and Canadian cities including Adak Island, Anchorage, Aniak, Barrow, Bethel, Calgary, Cold Bay, Cordova, Dillingham, Dutch Harbor, Edmonton, Fairbanks, Glacier Bay, Gustavus, Ottawa, Montreal, Regina, Saskatoon, Toronto, Vancouver, Winnipeg.

Puerto Vallarta Mexico has been a major medical tourism destination for years and one of the major reasons is the low prices for plastic surgery and the world-class plastic surgeons there.

The plastic surgeons in Puerto Vallarta Mexico are among the very best in the world. They are board-certified and very experienced in the full range of plastic surgery.

So, enjoy a visit to gorgeous Puerto Vallarta Mexico and enjoy tours and sightseeing.

Your stay will be at the famous Puerto Vallarta Medical Center Inn where patients recover during plastic surgery and where you will enjoy all of the ocean-front amenities that Puerto Vallarta has to offer.

For the top rated doctors, plastic surgeons, and lowest prices, go to Vallarta MedVentures

For surgery recovery accommodations, tours and plastic surgery vacation packages at discount prices in Puerto Vallarta Mexico, please go here.
Tags
puerto vallarta, mexico, tummy tucks, beaches, plastic surgery, vacation, prices, rock bottom, less, board certified, plastic surgeons, americans, canadians, medical vacation, doctors, anesthesiologist, hospital, consultations, tours, sightseeing, post-surgery, accommodations, vallarta medical center inn, ocean front, surgery recovery inn, recover, combinations, breast lifts, liposuction, puerto vallarta international airport, pvr, miami, dallas, san diego, los angeles, new york, denver, chicago, san francisco, canada, all meals, included, vallarta medventures, top plastic surgeons, lowest prices, hospitals, best board certified doctors, airport, pvr, best board certified doctors, airlines, fly, puerto vallarta mexico, medical tourism, mexico, plastic surgeons, board certified surgeons, best board certified board certified plastic surgeons, tours in puerto vallarta mexico, sightseeing in puerto vallarta mexico, puerto vallarta medical center inn, surgery recovery, ocean front, top rated, accommodations, top rated doctors, top rated surgeons, inclusive packages, tours, packages, discount prices, facelift, face lift, necklift, neck lift, low prices, surgeries, board certified plastic surgeons, vallarta medical center inn, board certified, plastic surgeons, oceanfront, surgery recovery inn, meals, included,rates, complete, nursing care, registered nurses, vacation, ocean front, nurses, beach, restaurant, pool, prices, cost of living, low, doctors, hospitals, procedures, rhytidectomy, youthful, face, neck, cheeks, jowls, tightened, tours, sightseeing, shopping, facial, makeover, plane, mini-vacation, prices, lower, vacation, weather, accommodations, best plastic surgeons
+1 2132836200

+ 52 3222221610

info@vallartamedventures.com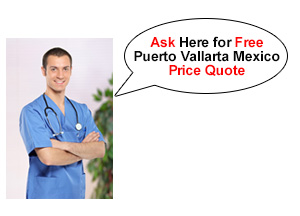 Puerto Vallarta Mexico
Mexico Health Links
Puerto Vallarta Mexico
More Links
Categories