Medical Tourism Cities in Mexico - Mexico City
The main medical tourism cities in Mexico are Guadalajara, Mexico City, Puerto Vallarta and Tijuana.
Among these, both Mexico City and Guadalajara are wonderful places for a holiday med get-away including exciting tours and low cost plastic surgery.
As example, here are the some of the best tours in Guadalajara while having plastic surgery.
Tlaquepaque and Tonala.  You will visit the area's largest lake and enjoy a spectacular day! You will visit the towns of Chapala and Ajijic, which are famous for their beauty and inviting atmosphere.  Then, on to Chula Vista and San Juan Cosala.
Lake Chapala Tour.  See beautiful arts and crafts on this tour. You will visit the village of Tlaquepaque, where you'll find artisans working while you visit the shops located inside the beautiful colonial mansions. Next you will visit Tonala, a town that offers a large variety of arts and crafts at very low prices.
City Tour.  If you have never been to Guadalajara before, this tour is a nice introduction to some of the sights. The city sightseeing tour will give you a quick overview of what Guadalajara looks like and a taste of the local flavor.
Guadalajara Zoo.  Nestled in a ravine called Barranca de Huentitlan is the famous Guadalajara Zoo. It covers 123 acres of protected land that's a natural habitat to local plant life and wildlife. The zoo has a total population of 3,885 animals with 392 different species. The zoo's facilities include a reptile habitat, where you can see crocodiles, snakes, turtles, and iguanas.
Guadalajara and Tlaquepaque.  Beginning at the History Center, you will explore the preserved 16th and 17th century architecture  and then visit the amazing arts and crafts center in Tlaquepaque.
Tequila Distillery Tour
.  Enjoy this wonderful tour of the most famous spirit, Tequila. During this tour, you will see everything from agave fields to cooking to fermenting and distilling. The tour includes a visit to Camp Agavero.

Puerto Vallarta Mexico is well known for plastic surgery and has modern state-of-the-art hospitals and the best board certified doctors.

The airport is the Licenciado Gustavo Diaz Ordaz International Airport, also known as Puerto Vallarta International Airport, or PVR. There are 18 direct non-stop flights from the U.S.,14 direct non-stop flights from Canada and 1 direct non-stop flight from Europe through Amsterdam.

Airlines that fly to Puerto Vallarta Mexico include from the U.S., Alaska Airlines, American Airlines, Delta Airlines, Frontier Airlines, Sun Country Airlines, United Airlines, US Airways, Volaris, WestJet, and from Canada, Air Canada, Air Transat, Sunwing, WestJet, and from other countries, AeroMexico, Air New Zealand, Avianca, Copa Airlines, Interjet, Magnicharters, Viva Aerobus and Volaris.

Direct flights to Puerto Vallarta Mexico are available from U.S. cities including Abilene, Albuquerque, Chicago, Dallas/Ft. Worth, Denver, Houston, New York, Miami, Seattle, Portland, San Francisco, Las Vegas, Los Angeles, Minneapolis/St. Paul, Phoenix, Salt Lake City, San Diego, and Canadian cities including Adak Island, Anchorage, Aniak, Barrow, Bethel, Calgary, Cold Bay, Cordova, Dillingham, Dutch Harbor, Edmonton, Fairbanks, Glacier Bay, Gustavus, Ottawa, Montreal, Regina, Saskatoon, Toronto, Vancouver, Winnipeg.

Puerto Vallarta Mexico has been a major medical tourism destination for years and one of the major reasons is the low prices for plastic surgery and the world-class plastic surgeons there.

The plastic surgeons in Puerto Vallarta Mexico are among the very best in the world. They are board-certified and very experienced in the full range of plastic surgery.

So, enjoy a visit to gorgeous Puerto Vallarta Mexico and enjoy tours and sightseeing.

Your stay will be at the famous Puerto Vallarta Medical Center Inn where patients recover during plastic surgery and where you will enjoy all of the ocean-front amenities that Puerto Vallarta has to offer.

For the top rated doctors, plastic surgeons, and lowest prices, go to Vallarta MedVentures

For surgery recovery accommodations, tours and plastic surgery vacation packages at discount prices in Puerto Vallarta Mexico, please go here.
Tags
guadalajara, medical tourism, cities, guadalajara, mexico city, tijuana, tours, sightseeing, packages, puerto vallarta mexico, mx, med getaway, low cost plastic surgery, popular tours, tlaquepaque, tonala, lake chapala, city tour, guadalajara zoo, guadalajara and tlaquepaque, tequila distillery tour, hospitals, best board certified doctors, airport, pvr, best board certified doctors, airlines, fly, puerto vallarta mexico, medical tourism, mexico, cheap breast lift mexico, plastic surgeons, board certified board certified surgeons, best board certified board certified plastic surgeons, tours in puerto vallarta mexico, sightseeing in puerto vallarta mexico, puerto vallarta medical center inn, surgery recovery, ocean front, top rated, accommodations, top rated doctors, top rated surgeons, inclusive packages, tours, packages, discount prices
+1 2132836200

+ 52 3222221610

info@vallartamedventures.com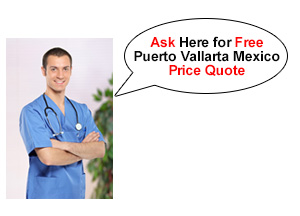 Puerto Vallarta Mexico
Mexico Health Links
Puerto Vallarta Mexico
More Links
Categories